"Keep it simple". Isn't that what you've always heard? Making the simple complicated is never a problem. However, making the complicated simple, that's the challenge-the creative challenge. That's what we are about.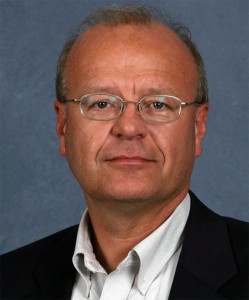 "I don't try to use brute force. I think with a creative approach you end up with a simpler, better solution. "
Dan Lindgren
PRESIDENT
Lindgren has a Master's degree in engineering from Michigan State University and holds a Professional Engineer's license in Wisconsin. After 20 years of experience in the plastics industry, Lindgren spent 11 years in the cheese business as Vice President of Engineering at Viking Machine & Design, which his family owns.
Wanting to bring different contributions to the cheese industry, Lindgren has since founded Creative Design & Engineering, and will soon hold patents on innovative brineless cheese making machinery.
Phone:
(920) 323-7306
.